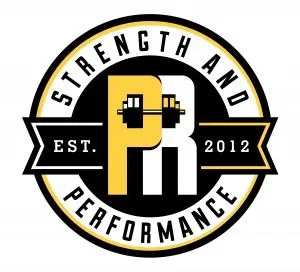 PR Strength & Performance in Wellington
About Cross Fitness Training
Let's be honest, how much do you enjoy your current fitness routine? Are you stuck in the rut of doing back and bi's, thighs and tri's followed by 30 minutes of mind-numbing cardio work. Perhaps, you have caught the running bug spending hours pounding the pavement and now are suffering the consequences on your feet, knees and hips.
What if I was to tell you there is a better way to lose weight and feel great while getting a complete workout quickly leaving you time for all of life's other callings? What if this exercise program can accomplish your fitness goals more effectively than your current program and actually make your entire body function better without taxing the same joints and muscles day after day. Most importantly, what if the program was FUN and made you look forward to hitting the gym on a regular basis?
Cross Fitness Training is for You
That exercise program is here and it is called Cross Fitness Training. Whether it's losing the beer gut, building muscle, decreasing your blood pressure, fixing your blood sugar (Type II Diabetes), or gaining an extra 10 yards on the golf course, Cross Fitness Training can help. It doesn't matter if you're young or old, fit or unfit, male or female, our program can be customized specifically for you! Cross Fitness Training is a general strength and conditioning program that seeks to create competency in all 10 fitness skills- Cardiovascular/Respiratory Endurance, Stamina, Strength, Flexibility, Power, Speed, Coordination, Agility, Balance and Accuracy. These skills represent the necessary components all humans need to not just survive but to actually THRIVE in the world we live!
In reality, you are only as fit as your weakest link. Cross Fitness Training doesn't train you to specialize at one or two of the fitness skills, it trains you to excel at all of them. This is the reason the military, firefighters, and police love the program. They never know what a call will require of them and our Training prepares them best for whatever situation they may face.
Feel, Function and Look Better!
For those of you looking for a gym where you can mosey from machine to machine while watching TV program or chatting with friends while not even breaking a sweat, our gym is not for you. Don't get me wrong, we love the camaraderie as much as anyone, but when its time to get after it, WE DO! If you are looking to feel, function, and look better than you have in years, come check us out by registering for your FREE INTRO WORKOUT! Don't be scared if you are not "in the best of shape". Many of our members started with no experience so we know what its like to be in your shoes, and that is probably why everyone is so inviting to the new people . The most important thing is taking that first step! Call us today at (620) 399-WELL and lets get going on a better you!