About Us
Gill Chiropractic Health Center PA has been helping the community live better since 2001. We want you to look good, feel better and be healthy! Dr. Chad Gill enjoys offering chiropractic care, acupuncture and Fitness Training to Wellington and the surrounding communities.
No matter where your health is, we're here to help you take it to the next level.
Athletes, Perform at Your Best!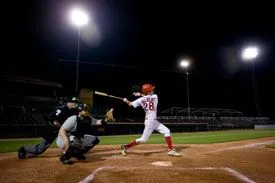 Team chiropractor for the Wellington Heat!
As an athlete his whole life and the current team chiropractor for the Wellington Heat, Dr. Gill is passionate about helping athletes stay healthy and perform better. He'll offer you impeccable care and Fitness coaching and training for those interested.
Take your health to new levels! Working through acute phases of healing often leads right into Fitness Training.
"This is the way that human beings are designed to move. This is the answer for that final stage of rehabilitation," says Dr. Gill about this popular core strength and conditioning program.
Your Road to Recovery
We take a thorough approach to ensure you get the exact care you need and deserve. Dr. Gill will explain the way natural healing works, what he recommends for care and then let you make the decisions about your health.
Heal. Through a natural healing approach, our chiropractic techniques are tailored to your needs and preferences. We want to make sure that when you leave, you feel better.
Learn. Dr. Gill will always ensure you're in the loop when it comes to your health. Many of Dr. Gill's patients agree that they always leave with a clear understanding of what is going on with their health and recovery. He strives to be honest with you, setting your expectations for healing as accurately as possible, so there are no surprises along the way.
Grow. Your health is your choice. We'll set you up for success and support you while you achieve your goals. You're in charge of your health, and we hope you choose to visit us for your healthiest life.
Give our team a call and let's see how we can help you. (620) 399-9355